We'll keep you cool in summer and warm in winter…Guaranteed
Welcome to Truchill Heating and Air Conditioning, your trusted partner for all things HVAC and Rochelle Illinois HVAC Contractors. Our mission is to keep your indoor environment comfortable, efficient, and safe throughout the year. In this blog post, we'll explore the comprehensive range of HVAC services we offer, explaining why Truchill is your best choice for Rochelle Illinois HVAC Contractors.
Rochelle Illinois HVAC Contractors and Heating Services
When the chill of winter sets in, you need a reliable heating system to keep your home warm and cozy. At Truchill Heating and Air Conditioning, we specialize in a variety of heating services to cater to your unique needs:
Furnace Installation and Repair
Our expert technicians are skilled at installing energy-efficient furnaces tailored to your home's size and requirements. Should your furnace ever require repairs, we're here to diagnose and fix issues promptly, ensuring your home stays warm and comfortable.
Heat Pump Solutions
Heat pumps offer an energy-efficient way to heat your home. Whether you need a new installation or require servicing for an existing system, our team has the expertise to handle it.
Boiler Maintenance and Repair
If you have a boiler heating system, our technicians are well-versed in its maintenance and repair. We ensure your boiler functions efficiently, keeping your home warm and your energy bills low.
Air Conditioning Services
When summer's heat rolls in, a dependable cooling system becomes essential. Truchill Heating and Air Conditioning is your partner in maintaining a comfortable indoor climate:
Air Conditioning Installation
We specialize in installing energy-efficient air conditioning systems designed to meet your specific cooling needs. Our team ensures your new AC system is perfectly sized and expertly installed.
AC Repairs | Rochelle Illinois HVAC Contractors
When your AC unit experiences issues, our 24/7 emergency repair service is just a call away. Our technicians diagnose and fix problems swiftly, restoring your comfort quickly.
Ductless Mini-Split Systems
For homes without ductwork, we offer ductless mini-split installation and servicing. These systems provide efficient cooling without the need for extensive duct installations.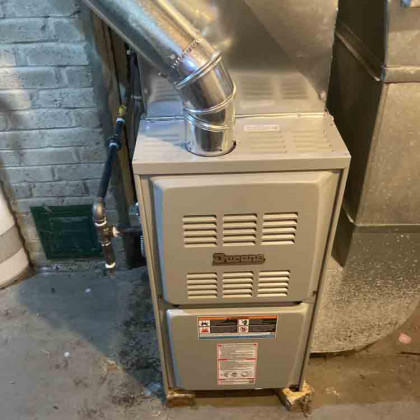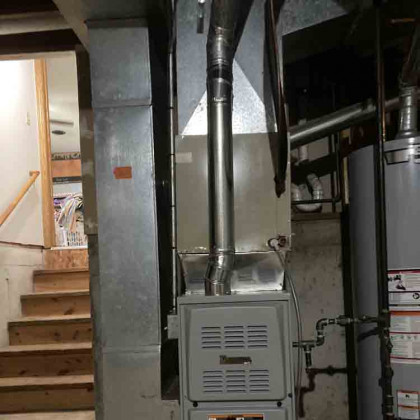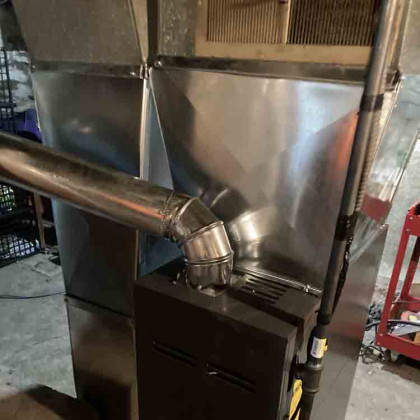 Indoor Air Quality | Rochelle Illinois HVAC Contractors
Maintaining healthy indoor air quality is essential for your well-being. Truchill Heating and Air Conditioning offers a range of solutions to ensure your home's air is clean and safe:
Air Purification Systems
We install advanced air purification systems to remove allergens, pollutants, and contaminants from your indoor air. Breathe easier and healthier with our top-of-the-line air purifiers.
Humidification and Dehumidification
Proper humidity levels are crucial for comfort and health. Our experts can help you achieve the ideal indoor humidity levels with humidification and dehumidification solutions.
Why Choose Truchill Heating and Air Conditioning?
Expertise: With years of experience in the HVAC industry, our technicians are highly trained and knowledgeable in the latest technologies and best practices.
Customer Satisfaction: Your comfort and satisfaction are our top priorities. We provide exceptional service and support, ensuring your HVAC needs are met to your utmost satisfaction.
Energy Efficiency: We are committed to offering energy-efficient solutions to help you save on utility bills while reducing your environmental footprint.
Call Today For Rochelle Illinois HVAC Contractors!
When it comes to your heating, air conditioning, and indoor air quality needs, Truchill Heating and Air Conditioning is your trusted partner. Our unwavering commitment to excellence, unmatched expertise, and dedication to customer satisfaction set us apart as the premier Rochelle Illinois HVAC Contractors provider. Contact us today for a consultation, and experience the Truchill difference. Let us keep your home comfortable, efficient, and safe year-round. With Truchill, your comfort is our priority.